Year 5 students took part in Castleview Enterprise Academy's Swimming Gala; as most of the other competitors were year 6 children it gave them lots of experience for next year.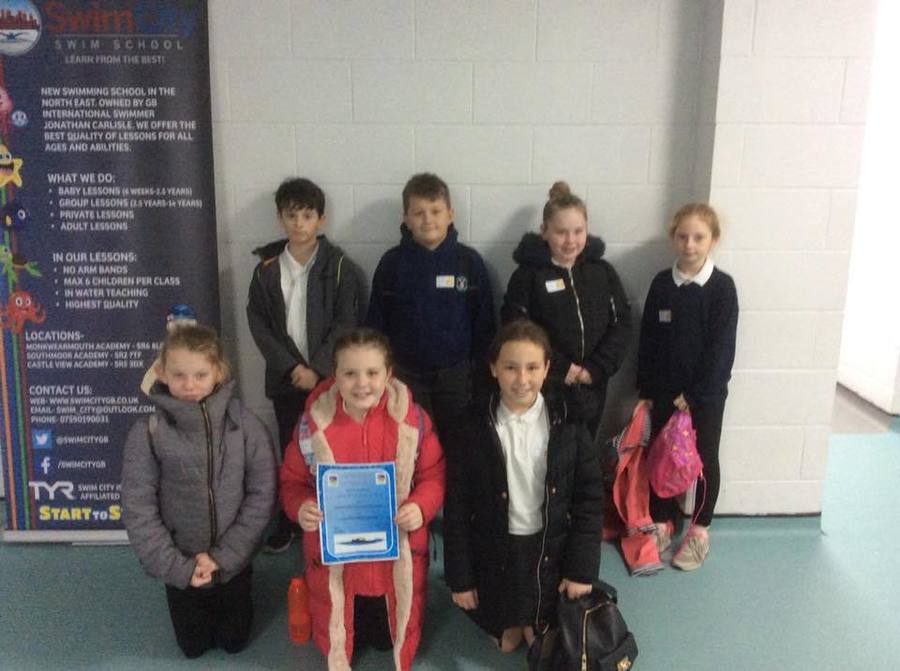 Tennis Festival
Year 1 took part in a tennis festival at Boldon School. The children had the opportunity to improve their tennis skills whilst being coached by some of the school's Year 8 pupils including some of our ex pupils. The children were all very well behaved, had a wonderful time and even received a medal for taking part.
Football Tournament –
On Tuesday 19th September the Y5/6 football team played in a tournament at Castle View. They played outstandingly well as a team! Well done to all!
Hockey Tournament
On Wednesday 11th October a team of Y6 children played in the hockey tournament at Boldon school - we played really well as a team and finished in third and fourth place.
Rugby Union
On Thursday 19th October a group of Y6 children played in the Rugby Union Tournament at Boldon School. The children played really well as a team and scored some fantastic tries.
Cross Country
Well done to our Y5 cross country runners! 2 teams participated in the South Tyneside competition at Temple Park. All of the children ran brilliantly and were fantastic representatives of our school. They should be so proud of their performances.