Year 5 had a fantastic afternoon at Boldon Comprehensive taking part in a mixed girls/boys football competition. They all showed a great attitude and never stopped running all afternoon; this paid dividend for one of the teams who managed to secure the top position and gained a medal.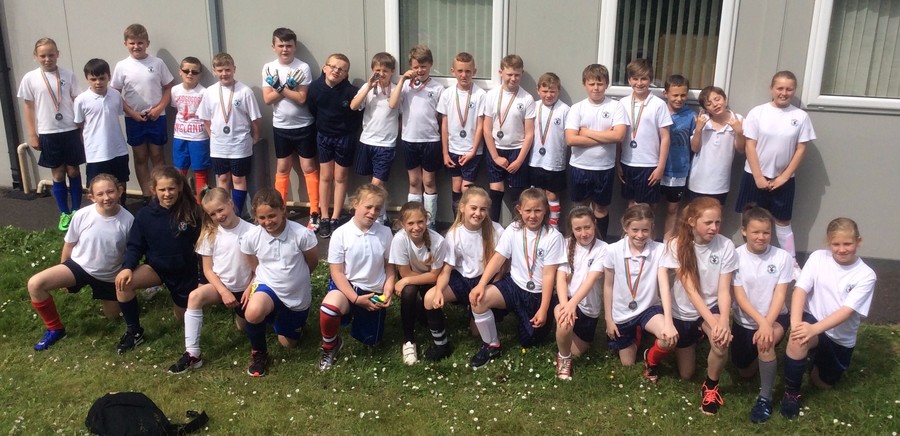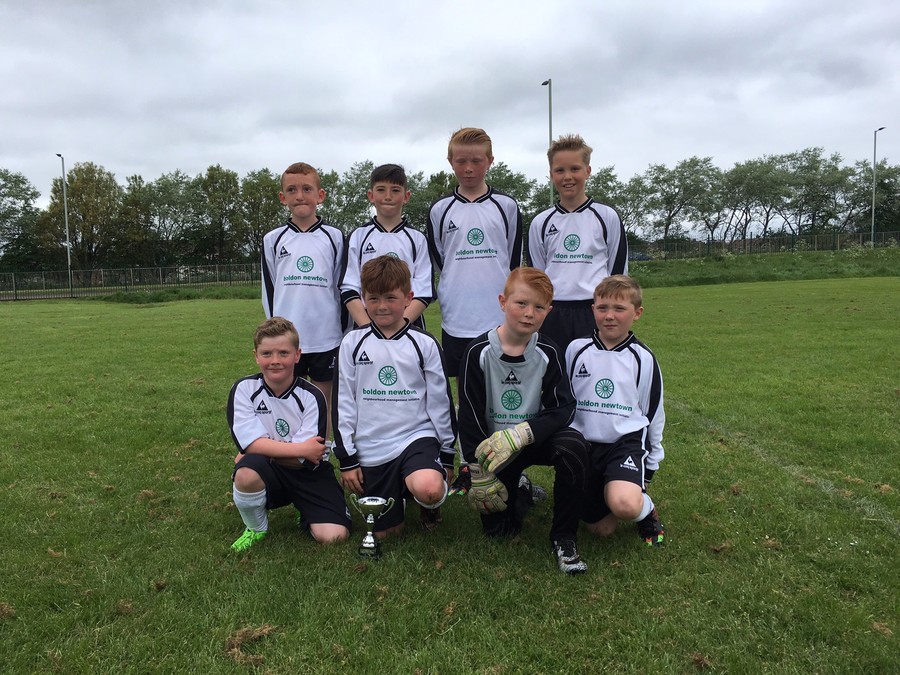 League Cup 2016
On Thursday 25th May we had a school football tournament at Biddick Hall Primary School. Our first game was against Biddick Hall, we had many chances on goal but couldn't hit the target and it ended 0-0. The second game was against Marsden, we were the better team all the way through and won 4-2.We needed Marsden to win for us to progress to the finals. For the full game we were really nervous Marsden came out on top and won 2-1, meaning we made it through to the final against Cleadon. In the first half they scored with their last attack of the first half. Straight from kick off we passed the ball swiftly forward and Keane scored to make it 1-1. So we were all confident and fighting for the win, then we played some lovely football. Keane played a brilliant through ball to Josh Simpson and he scored a beautiful goal to win the game and WIN THE TOURNAMENT !
WELL DONE BOYS.
By Keane Fox & Josh Duff
Yr 4 County Cup Finals
The year 4 lads played in the County Cup finals at Redrose Primary School in Chester Le Street. This was a great achievement for the lads to make it to the finals. 58 primary schools had entered the County Cup and this was only the second time in the school's history to make it to the final 4. Playing with desire and a great team spirit the lads finish 3rd missing out on the top spot by only 3 points. So huge congratulations to; Danny Wilson, Jamie Brown, Billy Weatherburn, Lennon Wilkinson, William Wadge, Christopher Wilson, Kieron Batey and Frankie Wilson for writing their names in West Boldon Primary's sporting history.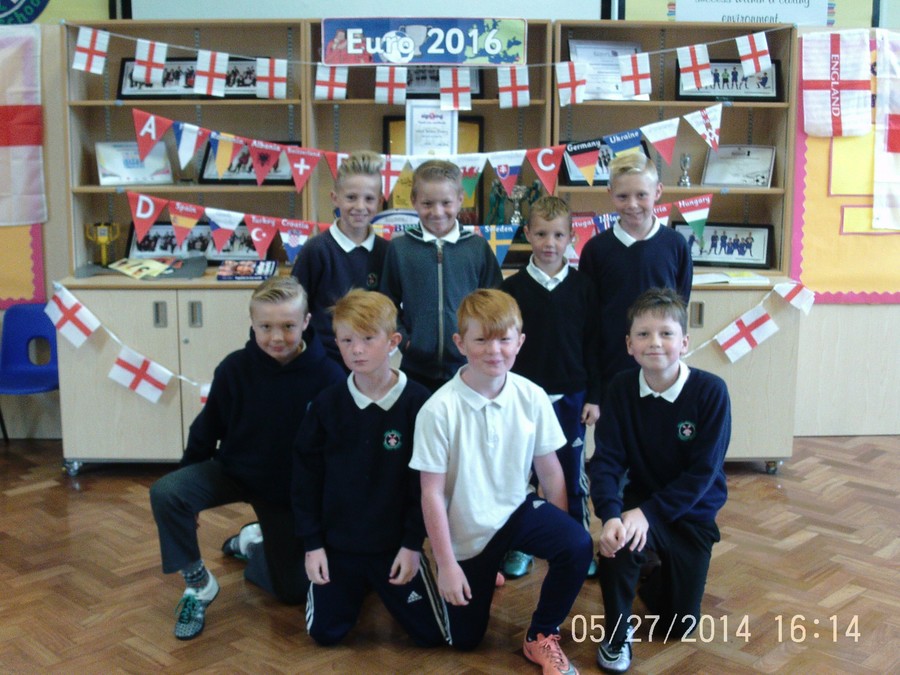 Year 3 Tag Rugby
Two teams from Yr 3 were entered into the Boldon Tag Rugby League. One team finished 1st in their group and the other team finished 2nd in their group.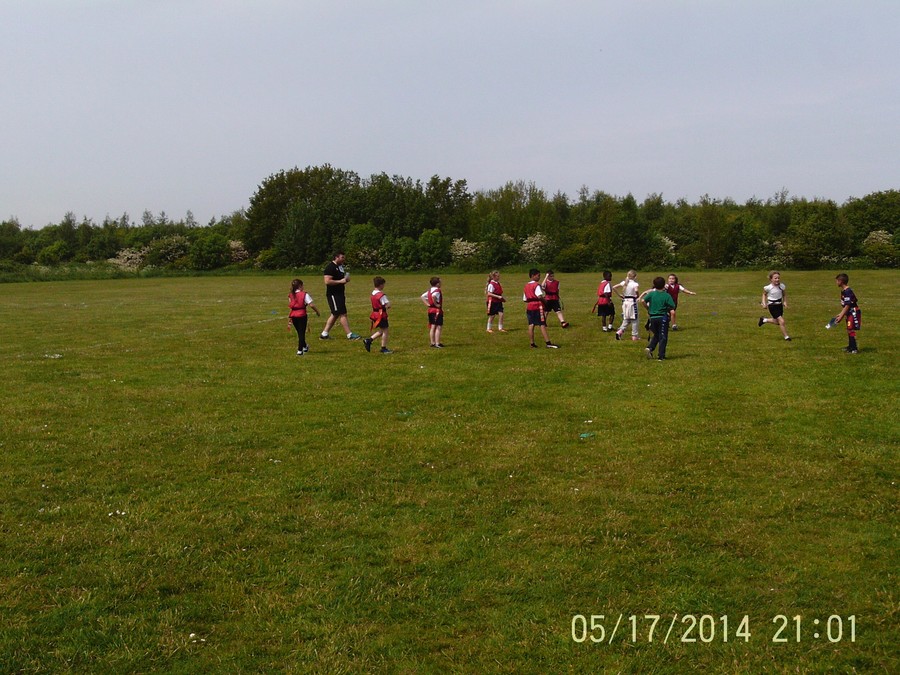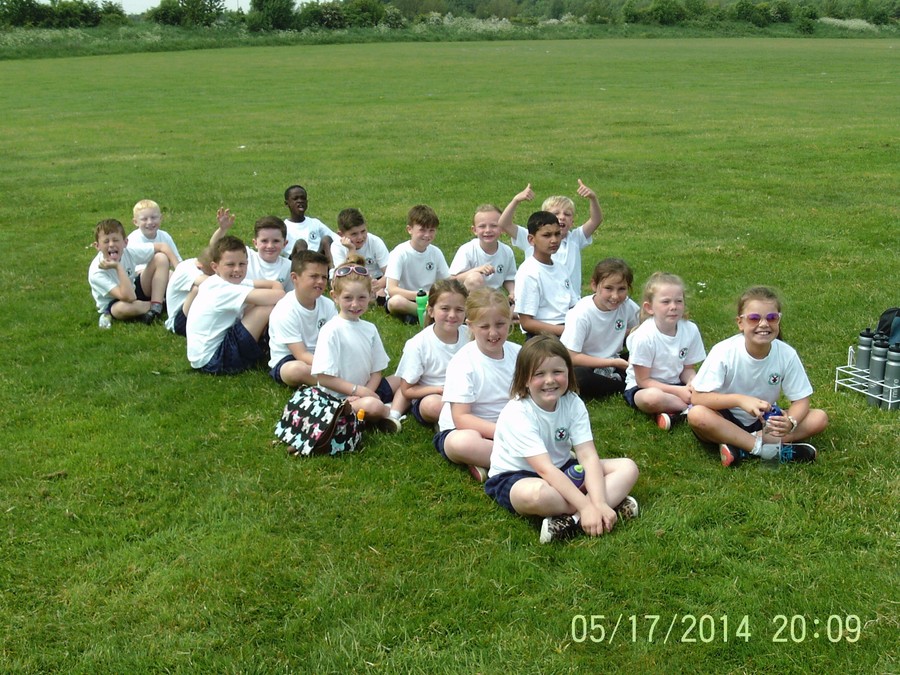 Yr 4 Tag Rugby
Two teams from Yr 4 were entered into the Boldon Tag Rugby League. One team finished top and the other team finished 4th out of 12 teams.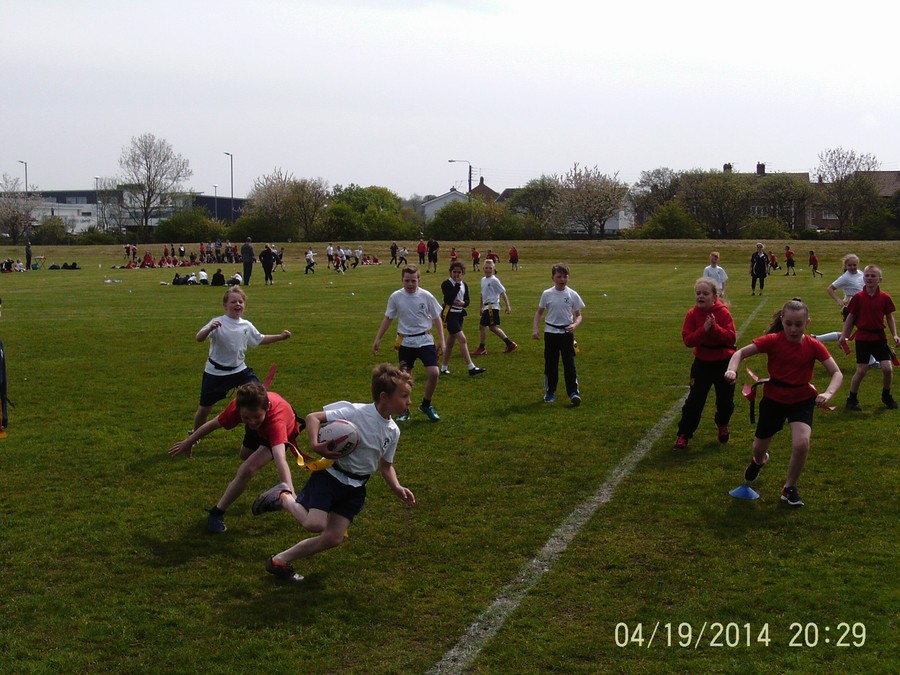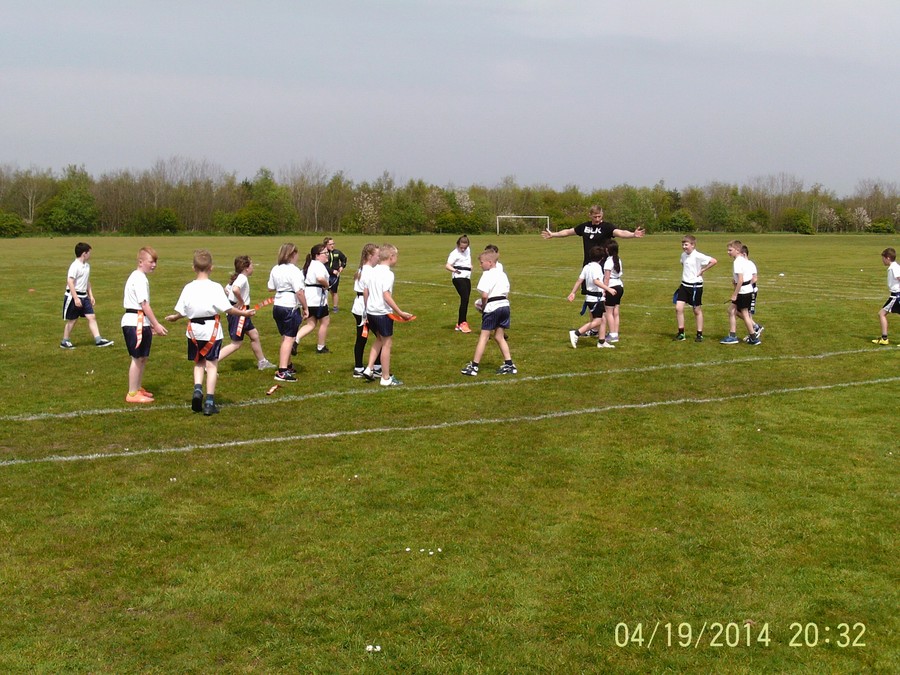 Yr 3 Tennis
Two teams from Yr 3 were entered into the Mini Tennis Challenge day. One team finished 3rd and the other team finished 5th out of 6 teams.
Year 4 Boys' Football Team
The year 4 boys' football team played in the County Cup semi-finals at Hill View School with only winning team only making it through to the County Cup finals. The team put in a great performance in all the games and managed to win 3 and draw 1. Meaning that the team won, making it to the County Cup Finals which is only the 2nd time in the school's history.
Year 5 & 6 Girls' Football Team

CHAMPIONS ELITE…
That's the name now given to West Boldon's girls' year 5 and 6 Football Team. The only team this season to outperform Leicester City is our very own year 5 and 6 girl's. They achieved this by going undefeated all season in the South Tyneside Girls Football CVL League. Playing 8 games, winning 7 and drawing 1: scoring an amazing 26 goals and only conceding 8. So, a huge congratulations to; Alex Fawkes, Beth Tokell, Jessica Batey, Lily Walker, Charlotte Bainbridge, Keira Brown and Angel Herd.