School Council
Our School Council has two representatives (reps) from all the classes in our school from Y1 to Y6 The reps are elected by their fellow classmates. Each class meets at the beginning of each term to suggest an agenda to be discussed during the term. Each class then holds a weekly meeting to discuss the items on that week's agenda. In the KS2 classes the reps chair and take the minutes at the class meeting. The School Council meets each week and the class reps bring along the ideas put forward in their class. We then meet with our Headteacher, Mrs Weightman, each term to put forward our best ideas.
School Council Challenged

Mrs Weightman gave the newly elected school council a challenge to improve the reading books we have in school. First we asked our classes what they liked to read and on Friday morning we took our list to Waterstones in Newcastle with Mrs Weightman and Miss Ingoe. We bought the books we thought were best for each year group.
These are now in our classes for everyone to read.
We're going to monitor the most popular books to help decide which books to
choose in the future

Happy reading!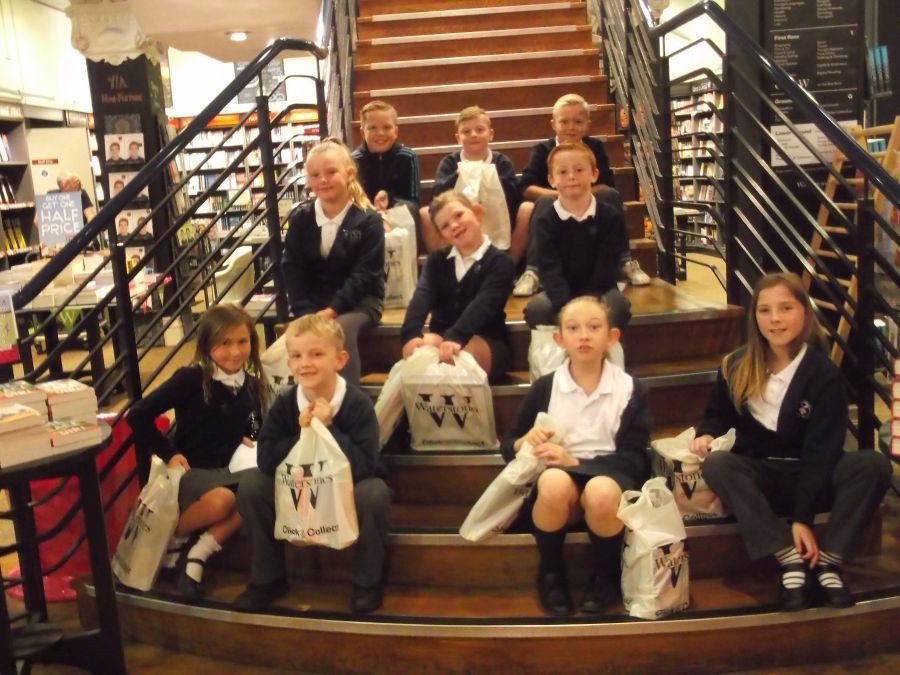 Safer Internet Day
On 9th February the school Council lead our Assembly on Safer Internet day - Mrs Hay and Miss Ingoe decided who was going to speak and hold up words. Here is a video of our assembly - we hope you enjoy it and listen carefully to our message.
Safer Internet Day - it may take a while to download