Some of our super Y5 mathematicians had a fun filled day of maths at the Centre for Life. First of all the children had to solve some tricky puzzles. They then visited the planetarium where they learned how to navigate using the night sky. After lunch, the children explored the dinosaur exhibition before learning how to perform some card tricks using their maths knowledge.
Termly Attendance
Our termly winners of the 100% attendance award had a great morning at Boldon Cineworld as a treat to watch Beauty and the Beast. We had a slightly wet walk down but all the children really enjoyed themselves.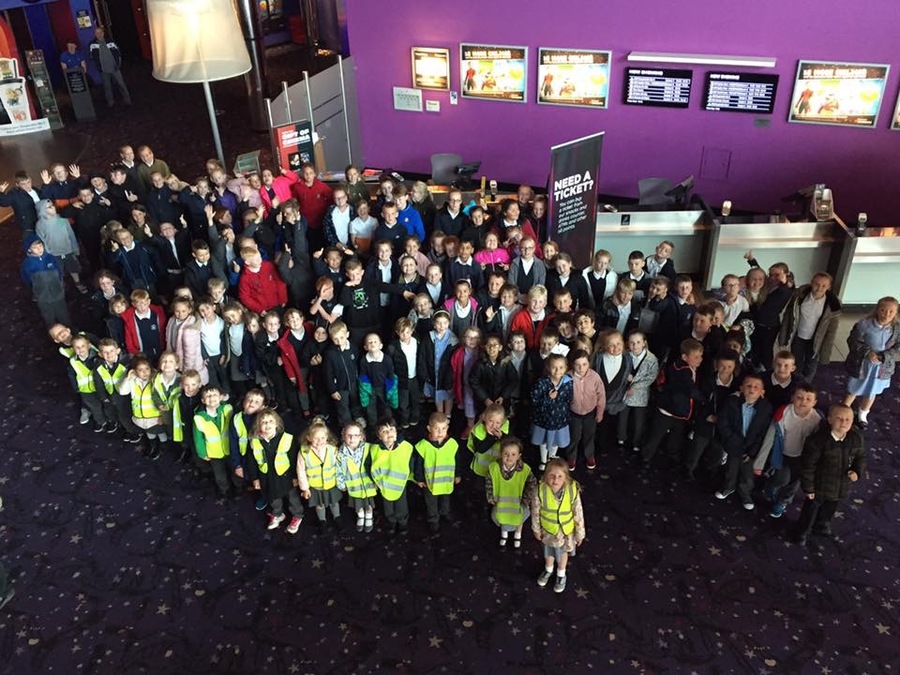 Full Year Attendance Treat
Achieving 100% for a full year is an amazing achievement and deserves celebrating. Congratulations to the 30 children who we took to gravity force this morning; they had a very sweaty fun time!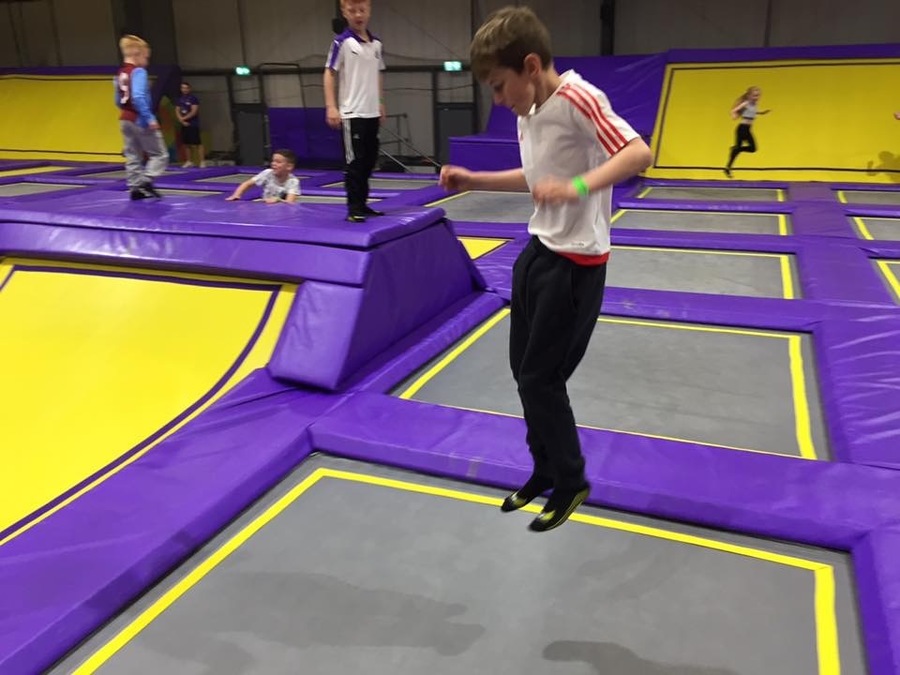 Some of our Y6 super mathematicians have visited Boldon Comprehensive every Monday to complete some very challenging maths activities. This week, it was the turn of some of our Y5 pupils, who with Mrs Duffy's help, learned how to use Pythagoras' theory to find the hypotenuse of a triangle. Impressive stuff!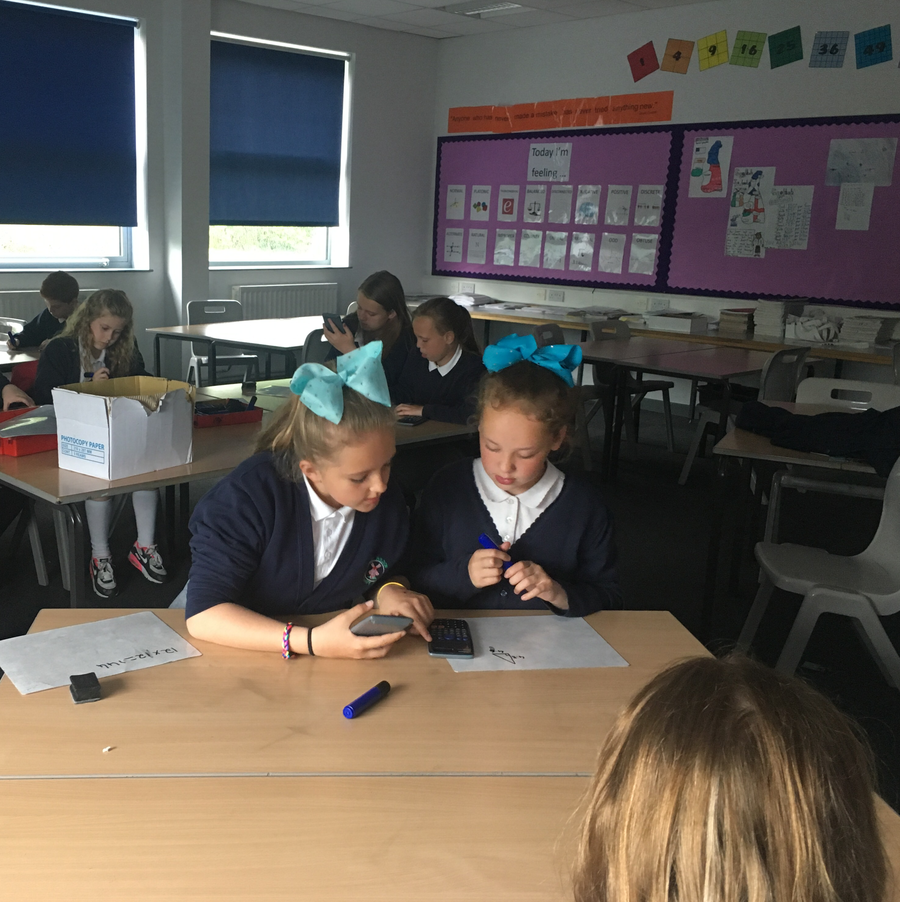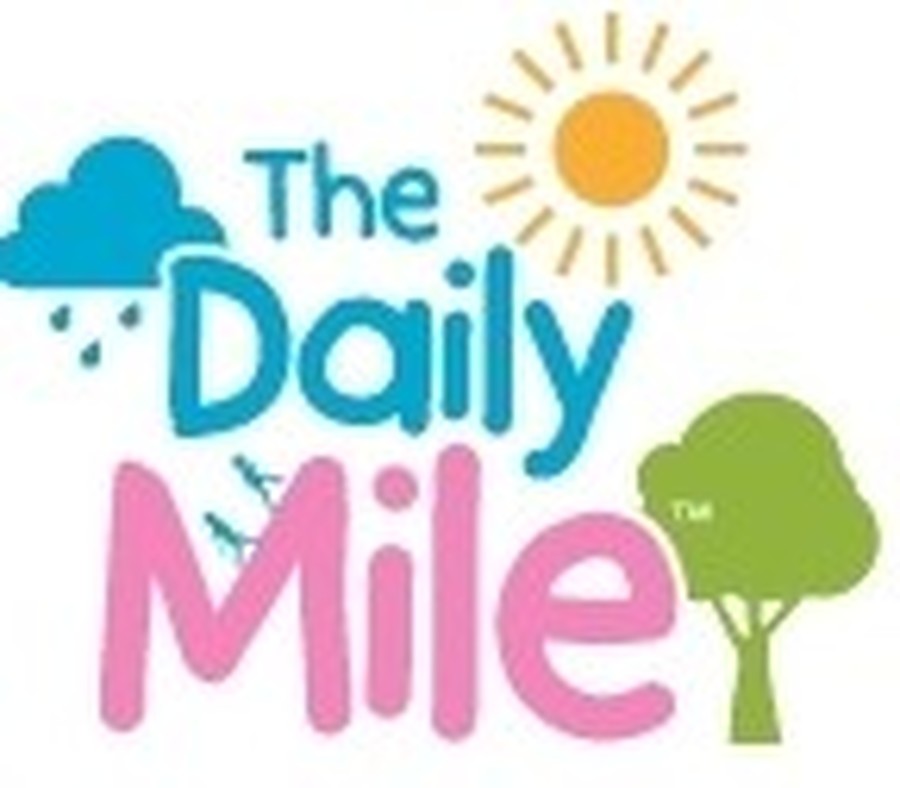 The children have begun a new healthy school initiative called 'The Daily Mile'. The Daily Mile isn't just about exercise, it has numerous health and wellbeing benefits for children. All children from years 2-6 are on board and spend 10-15 minutes each day, walking, jogging or running. This break from lessons is invigorating and leaves children (and teachers!) more focused and ready to learn. The Daily Mile is non-competitive, fully inclusive, and the children have fun! The Daily Mile builds teamwork and leadership skills, with children helping and encouraging their peers. It also builds self-esteem and confidence, improving children's perception of exercise for life. We can't wait to see the long-term benefits it has on our lifestyles!
Letter sent home Monday March 20th 2017- click here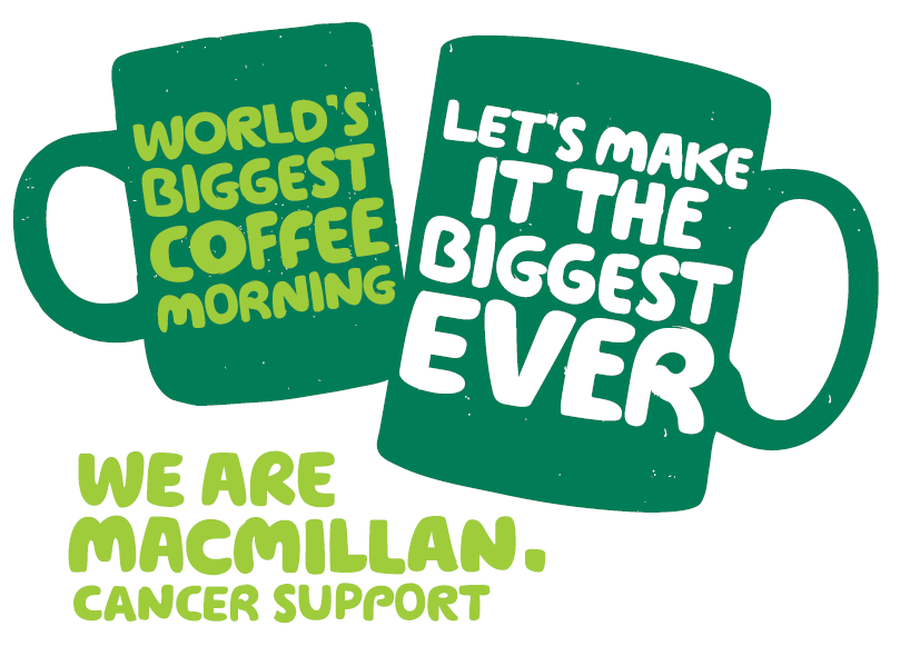 Our Macmillan Coffee morning was held in the school last Friday morning. It was very well attended by both adults and children alike. We are pleased to announce we raised the fantastic sum of £ 238.81. We are sure you'll agree its a wonderful amount for a great cause.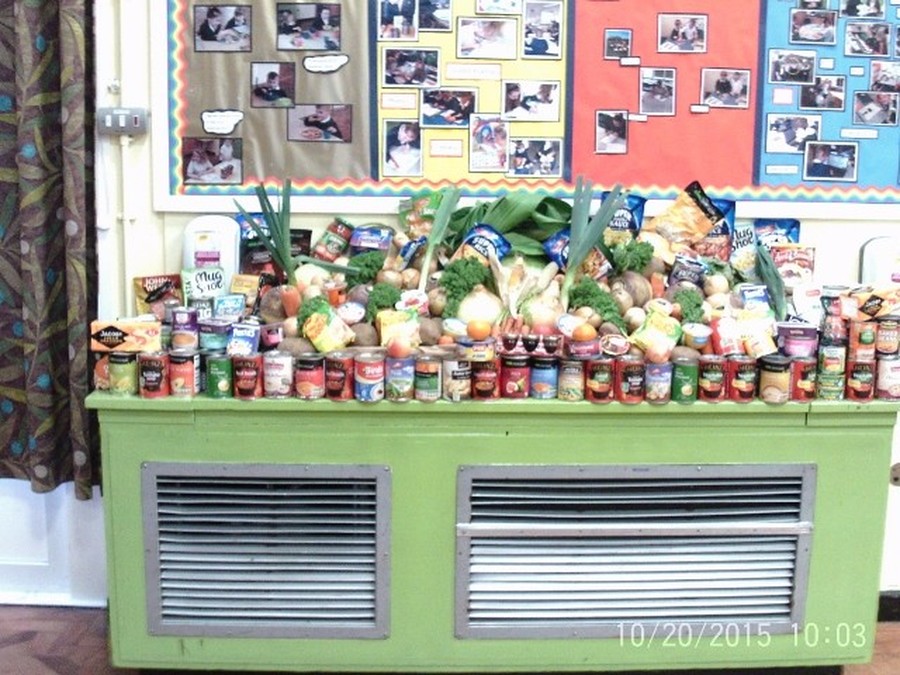 Harvest Festival
We would like to thank everyone who came along to our harvest performances.
The children in both Key Stages have worked very hard to put their productions together and I am sure you will all agree they were a great success. We would also like to thank you for all the kind donations of food produce. This has been given out to some of the elderly people in our community that were nominated.